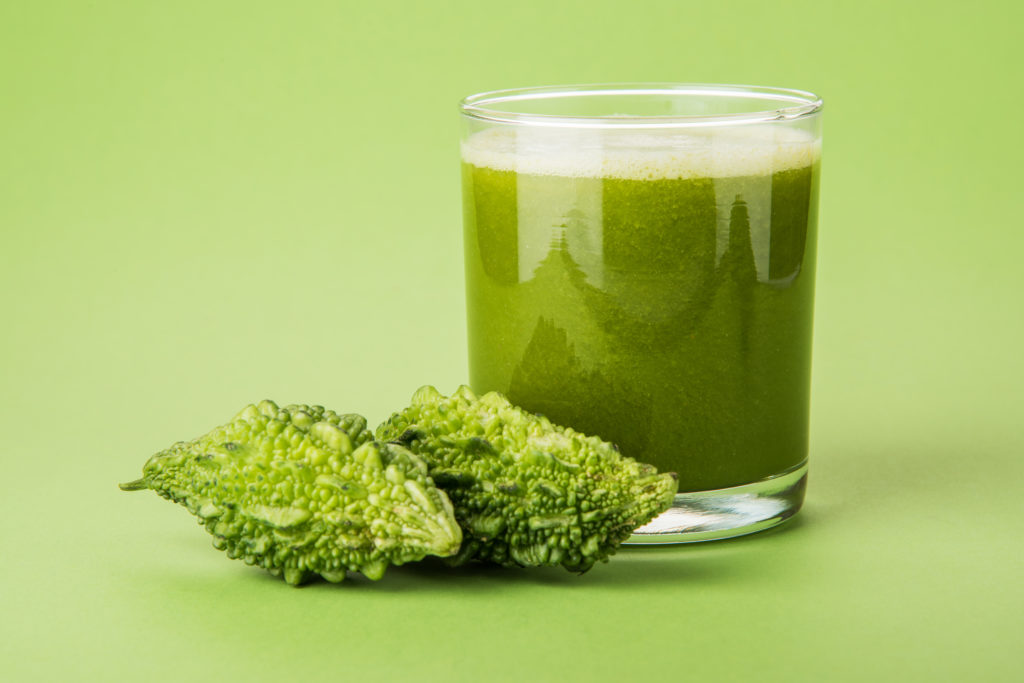 The Bitter Pill for Better Health
As a homemaker, I am keen to see that my family has a healthy and balanced diet. I fervently believe that eating 'good' food can help prevent several lifestyle and stress related ailments. When my children grumble at being forced to finish their helping of vegetables, I point out that eating their daily requirement of vitamins, minerals and other nutrients as part of the day's menu is a better alternative to gulping down pills later in life. Usually, this bit of advice works very well. Brought up in an era where fitness and wellness are always discussed, the children do not fuss too much about eating the portions of vegetables served to them. However, there is one vegetable which my children just refuse to accept on the dinner table – and that's the bitter gourd! No amount of cajoling and arguments can make them eat it.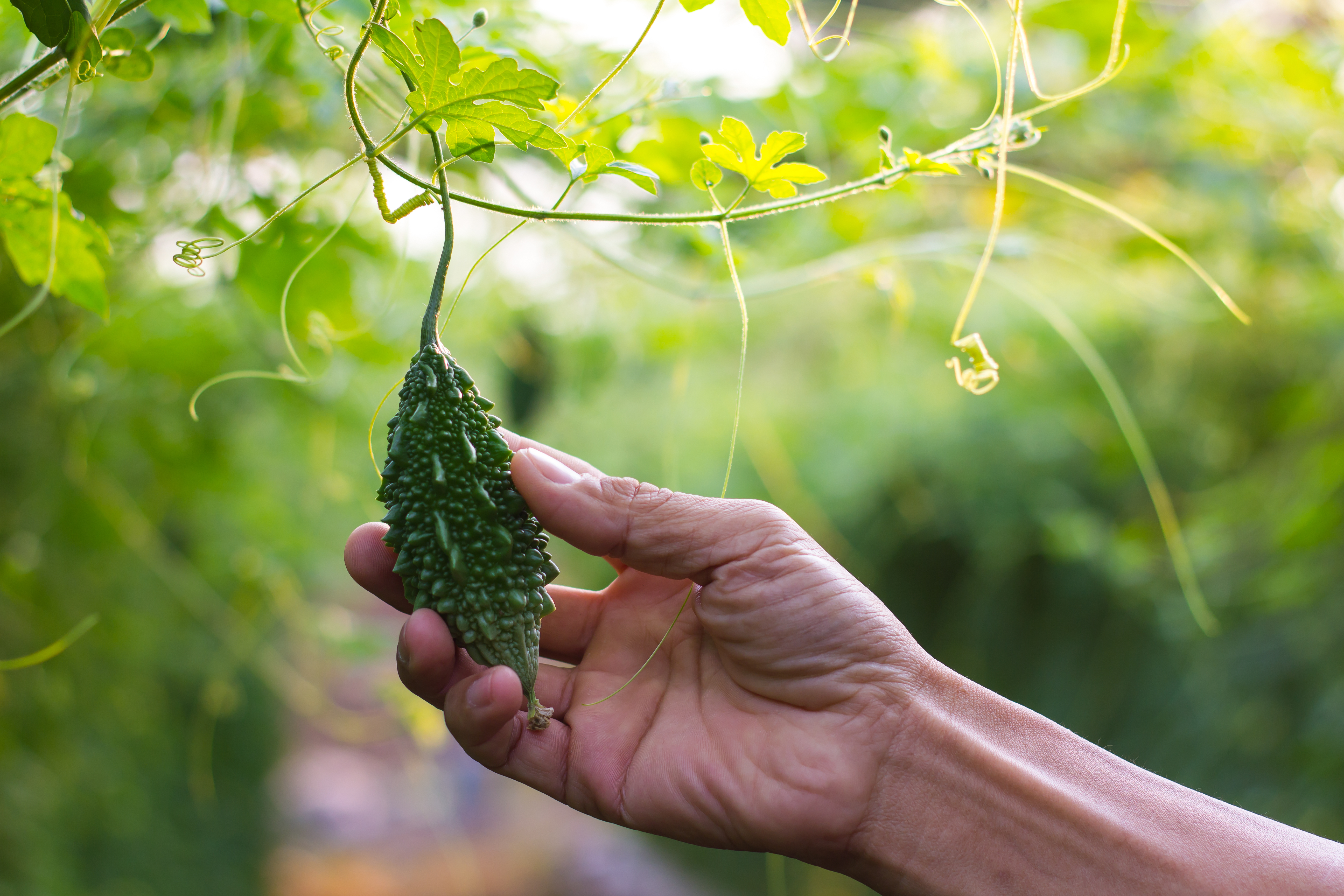 I remember having a similar dislike for the hard, knobbly vegetable during my childhood. It was my grandmother who first persuaded me to start eating bitter gourd. Hailing from Kerala, Ayurveda was a way of life for her. Ayurveda practitioners in Kerala consider the bitter gourd to be one of the best medicinal herbs that nature has to offer. When my children stubbornly refused to eat bitter gourd once again for the nth time, I decided the time had come to do some research into Ayurveda's take on this much disliked vegetable. Maybe the refresher course on the health benefits of bitter gourd would make my arguments more persuasive!
Ayurveda & Bitter Gourd
Known scientifically as Momordica charantia, the bitter gourd is an herbaceous plant that grows in Asia, Caribbean and Africa. It belongs to the cucumber family, but has hard ridges along its tough skin. The bitter gourd also has seeds lining the inner flesh. There are several varieties of bitter gourd in different sizes, degrees of bitterness and shades of green. The oblong shaped vegetable can grow up to 20 centimetres in length and is characterized by its pointy ends and ridged skin. Bitter gourd leaves and shoots are also edible and laden with medicinal properties. Bitter gourd is known as bitter melon, wild cucumber and balsam pear too.
It's the bitterness that makes this variety of gourd an invaluable part of Ayurveda's arsenal of preventive and healing foods. New Balance 990 mujer Ayurveda states that it is essential to include six types of tastes or `rasas' in our daily diet. These are sweet, salty, pungent, bitter, sour and hot. Eating bitter gourd thus fulfills one of the requisite 'rasas'. The bitter taste helps to balance Pitta and Kapha. Eating bitter foods can prevent water retention and improve the body's capacity to cleanse itself. Hogan Outlet However, excessive intake of bitter foods can cause an aggravation of Vata. There is also a danger of dehydration. Most people have an aversion to its bitterness, but the gourd can be pickled or dried and powdered in order to make it more palatable.
The ancient science of healing was perfectly on target when it identified bitter gourd as a bitter pill for better health. The rather ungainly looking vegetable is bursting with nutrients and goodness. Mochilas Fjallraven Kanken A low calorie food, bitter gourd has a healthy dose of vitamin C and A. It has flavonoids including beta-carotene, lutein and zea-xanthin. Bitter gourd is also rich in magnesium, manganese, zinc, potassium and iron. The leaves, which contain many bioactive constituents, are often used to make a special kind of tea or cooked as a leafy vegetable.
Bitter Gourd for Better Health
Controlling Diabetes: Eating bitter gourd can help control diabetes. The vegetable contains lectin which lowers blood glucose and also suppresses appetite. It plays the same role as insulin by controlling blood sugar in the body. Asics Mexico męskie The lectin is hypoglycaemic and improves the body's glucose tolerance. A study published in the journal Ethnopharmacolgy (2011) indicated that during a four-week clinical trial, 2,000mg of bitter gourd taken on a regular basis reduced blood glucose level significantly in patients suffering from type-2 diabetes. Bitter gourd juice or a decoction made of bitter gourd leaves should be taken regularly.
Immunity Booster: Bitter gourd helps to strengthen the body's immune system, thus preventing diseases and increasing the healthiness quotient. La chaussure de running Asics Bitter gourd is bursting with antioxidants which fight against free radicals and defends the body from viruses, bacteria and infections. A study published in the Pharmaceutical Research Journal (2010) stated that bitter-melon has anti-carcinogen and anti-tumour properties.
Anti-toxin: Bitter gourd helps to cleanse out toxins that build up in the body. That's why a measure of bitter gourd juice is often recommended as a remedy for a hangover! Bitter gourd improves the secretion of bile juices, increases the anti-oxidant activity of the liver enzyme and boosts up the efficiency of liver functions. nike air max 90 femme A blood cleanser, bitter gourd can reduce the painful incidence of gout. It is also used to treat jaundice.
Skin Ailments: Bitter gourd is often recommended as treatment for psoriasis, eczema and other skin infections. New Balance 577 mujer It also improves the quality of the skin and regular consumption can result in a healthy, glowing, blemish-free complexion. Dried and powdered leaves are topically applied to treat burns and skin eruptions like boils.
Improve digestion: Bitter gourd can help to alleviate digestive problems. Since the vegetable is high in fibre content, it is used to treat constipation. Abercrombie Pas Cher It is also an antidote for vomiting. Intake of bitter gourd stimulates the production of gastric juices and eases the process of digestion.
Precautions
Bitter gourd should not be eaten during pregnancy.
Potent and concentrated, it is advisable to take bitter gourd in small quantities.
Diabetics must consult a doctor before consuming bitter gourd as their regular medication might have to be adjusted.
Excessive intake can cause vomiting and diarrhoea.
Bitter gourd is still not a popular vegetable in my home.