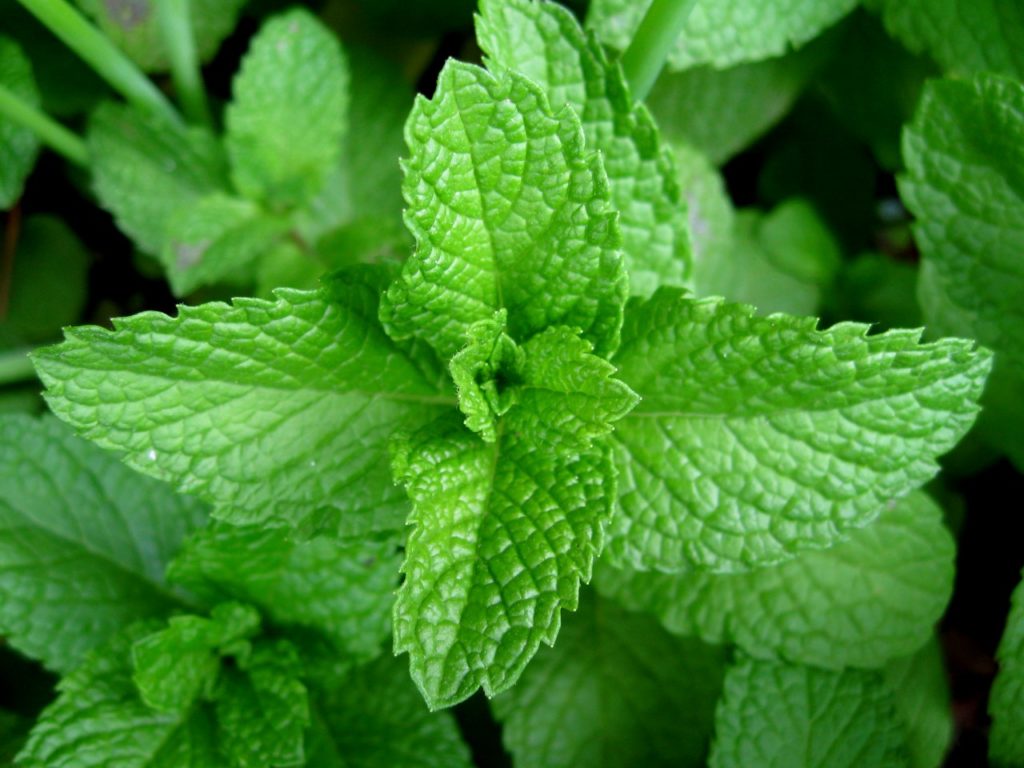 Podina : Ayurveda's Mint Fresh Health Giver
The fragrance of mint- known as 'podina' in many Indian languages- has wafted down through the ages, adding spice and flavor that transform ordinary dishes into gourmet fare. Podina however, is also renowned in Ayurveda as a herb that which 'wakes up' the senses and decongests the orifices of the head. It also has calming and relaxing properties and helps in digestion too. According to Ayurveda, the world's oldest system of healing, the body has three vital forces or doshas, known as Vata, Pitta and Kapha. air max 1 pas cher These doshas are balanced in a proportion that is unique to every individual, and his or her good health depends on maintaining that perfect balance. Ayurvedic physicians tell us that when this balance is upset, Podina helps to restore it. Scarpe Adidas Y-3 This hardy perennial is full of aromatic menthol. It is rich in many chemicals, vitamins and minerals such as Niacin, Carotene, Folic Acid, Thiamine, Riboflavin, Magnesium, Protein, Fat, Minerals, Carbohydrates, Calcium, Phosphorus, Iron, Magnesium, Copper, Manganese, Zinc, Chromium, Oxalic Acid, Menthol and Phytin Phosphorus.
The Uses Podina is a herbaceous perennial herb that is found throughout Western Europe, Western and Central Asia and North America. In Kerala ,the sunny South Indian state where Ayurveda has been a way of life for thousands of years, it is grown in kitchen gardens and pots for its culinary as well as many medicinal uses. cheap adidas uk for sale The plant is highly effective in treating rhinitis, cough sore throat, colic, and vomiting. It serves as a good blood cleanser, since it is antiseptic and anti-bacterial, and plays a significant role in alleviating swollen gums, mouth ulcers and toothaches. Crushed and bruised Podina leaves are used in treating insect bites, while a decoction and infusion of its leaves and stems helps reduce fever stomach aches. Fresh leaves of podina are crushed and sniffed for dizziness and the crushed leaves are also applied on the forehead and temple, to cure headaches. Taylor Martinez College Jerseys Home Remedies Podina is the basis for many home remedies in Ayurveda. In case of a toothache, boil 6 tablespoons of Podina leaves in 2 glasses of water, for 15 minutes. Strain and cool the water. Nike Air Max 1 Femme Divide it into two parts and take each part after 3 to 4 hours. New Balance Hombre To treat arthritis, take some fresh leaves and heat on low flame. Pound them and apply on the painful joints or muscles, when still warm. air max For a mouthwash, soak 2 tablespoons of chopped leaves in a glass of hot water for 30 minutes and strain and use infusion. Tea prepared with Podina leaves to which a tsp. each of lime juice and honey are added is an excellent cure for common cold, sore throat and that bloated sensation in the stomach after a heavy meal. nike air max 2017 goedkoop A face pack of fresh Podina leaves cures pimples and blackheads and is a very good moisturizer. It is not advisable to use mint oil directly on the skin, or to give it in a concentrated form to children, pregnant women, nursing mothers or those who have asthma, gall bladder or liver problems.