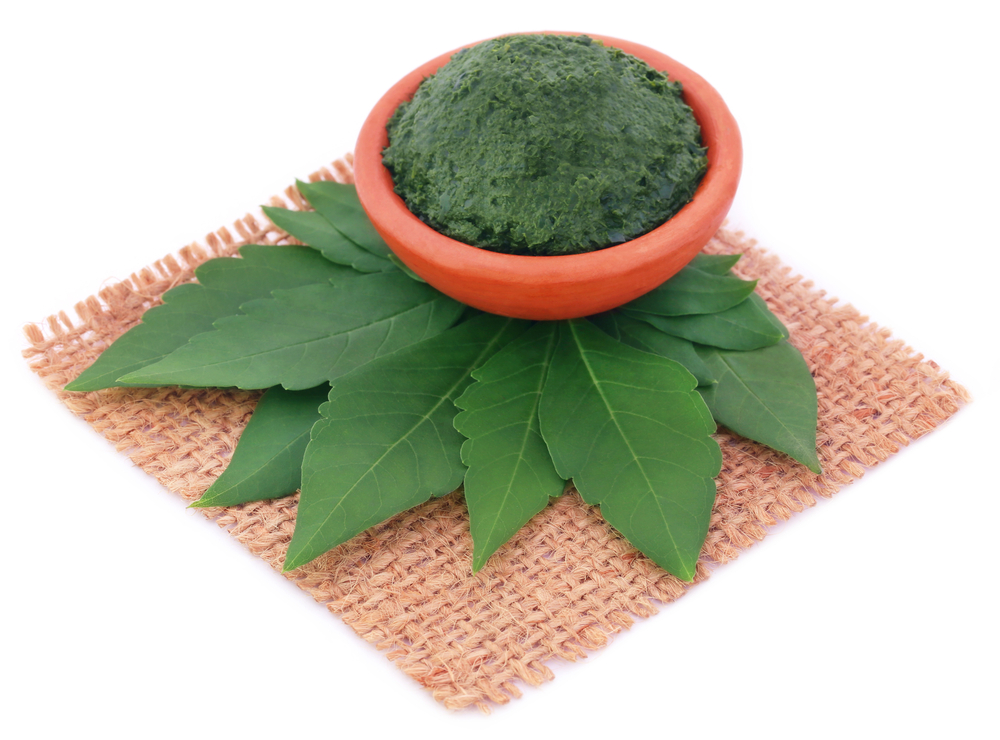 Nirgundi – Protecting the Body from Diseases
While on vacation at her grandmother's home in Kerala, Priya developed a blinding migraine. As per her usual routine, she was about to pop a couple of pain killers to relieve her headache. However, her grandmother admonished her. The old lady plucked a couple of leaves from a small shrub with purple blue flowers and brown fruits. She heated up the leaves, applied it on Priya's forehead and asked her to lie down quietly for an hour or two. Priya was a bit sceptical about this 'treatment' but was delighted when the migraine completely disappeared. A few days later, when their neighbour's child suffered an injury, grandmother's magical shrub was much in demand. The neighbours plucked a few leaves to apply on the open wound. Intrigued, Priya asked her grandmother about the shrub. She was informed that it was a nirgundi and that it has a reputation of being a powerful pain killer. Priya was astounded to learn that the nirgundi has been used extensively in Kerala, where Ayurveda is a way of life, to treat everything from migraines to arthritis.
Priya decided to do a bit of research on nirgundi and soon discovered that it was indeed a very useful plant with high medicinal value. Its scientific name is Vitex negundo. However, the Sanskrit name – nirgundi – is indeed apt as it literally means 'protecting the body from diseases.' And the nirgundi truly lives up to its name. This amazing shrub, that grows across the eastern part of the globe, from the shores of the Mediterranean Sea to Asia, can be used to cure an array of ailments including headaches, open injuries, asthma, inflammation and arthritis. It is also used to treat sexual and reproductive problems. In addition, Nirgundi relaxes the brain and is used in conditions like epilepsy. Nirgundi is recommended to regenerate hair growth.
Ayurveda's Protector against Diseases
Nirgundi is mentioned in the Charaka Samhita, the oldest textbook on Ayurveda. The herb finds mention in the Puranas, Mahabharata, Susrutha Samhita and even in Kalidasa's literature. This proves that the plant was valued in India for its medicinal properties since ancient times. Every part of the tree is valuable, with the leaves, bark, roots, fruits, seeds and flowers having medicinal value. Nirgundi can be taken both internally and externally.
Nirgundi is an effective medicine for several diseases. What makes it so potent? The five meter tall shrub, which is laden with branches, is one of the richest sources of vitamin C. In fact, its vitamin C content is even higher than that of the gooseberry. Nirgundi is also packed with components like phenol, dulcitol, alkaloid-vitricine, B-sitosterol, camphene, orientin, arteemetin, onoterpens, anguside eurostoside and aucubin. The herb also has flavonoids, casticin, chryso-splenol and vitexin. Packed with the power of these components, nirgundi is either used on its own or teamed up with other ingredients to develop different kinds of medication.
Nirgundi and its Useful Parts
The Leaf: The leaf of the nirgundi has analgesic properties. Perhaps, that is why Priya's headache disappeared so quickly! It is also anti-inflammatory and a paste of the leaf, heated mildly, can be applied to joints to get relief from swelling and pain caused by arthritis. The leaf is also used to help patients suffering from endometritis.  The leaves of the plant are powdered. A hip bath is then prepared with a decoction of the powdered leaf. The patient is immersed into the bath for some time, to alleviate pain. Due to its anti-inflammatory properties, a gargle with a similar decoction can help ease the pain of tonsillitis or pharyngitis.
The juice of the nirgundi leaf taken in appropriate doses can ease digestive problems. It can also cure bronchial ailments like cough and cold. Nirgundi juice taken internally is also good for auto immune skin disorders like eczema. Charaka classified Nirgundi as belonging to the Krimighna – anti worm – group of herbs. Ayurvedic practitioners often prescribe Nirgundi leaf juice to treat worms.
Nirgundi oil, made from the leaf juice, is a convenient way to treat patients from sinus and sores. The oil also acts as a hair tonic and prevents premature graying. It can also be applied on wounds for quick and healthy healing.
Fruits and flowers: The nirgundi has round, succulent fruits that turn black or purple on ripening. The fruits and seeds have medicinal properties and are used to treat eye infections, worms and cough. Though the nirgundi is said to have 'heating' properties, the seeds and flowers are 'cooling'. They can therefore be used to soothe down aggravated pitta especially in the case of skin diseases.
Roots: Ayurveda also classifies nirgundi as being anti-toxic in nature. The root of the plant is often used to treat snake and scorpion bite. The root is also a tonic, expectorant and is often prescribed to treat sexual problems. Nirgundi root is effective in cases of urinary and bladder infections, dysentery and piles.
Nirgundi Properties in Brief
Analgesic
Anti-inflammatory
Diuretic
Anticonvulsant
Antioxidant
Relaxant
Hepatoprotective (ability to prevent liver damage)
Anthelmintic (can destroy parasitic worms)
Immunity Booster
Anti-toxin