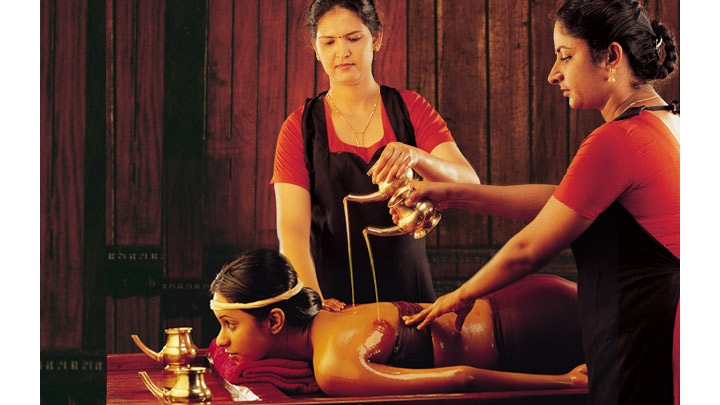 Coping with Alzheimer's Disease
Seema was puzzled and worried. Her energetic, humorous and lively mother seemed to have suddenly undergone a personality change. Amma was the one who remembered every family member's birthday; now she had difficulty remembering their names. The woman who had always pampered her family was now feared by her young grandchildren for her unpredictable moods. When her mother forgot the way to the temple she had visited daily for the past two decades, Seema realized that the problem was not just old age. A visit to the doctor confirmed her fears; her mother was diagnosed with Alzheimer's Disease (AD).
What is Alzheimer's Disease? The Alzheimer's Foundation of America defines AD as "a progressive, degenerative disorder that attacks the brain's nerve cells, or neurons, resulting in loss of memory, thinking and language skills, and behavioral changes." In layman's terms, an AD patient may have varied symptoms ranging from difficulty in thinking and understanding, confusion, disorientation, forgetfulness, aggression, irritability, personality changes, apathy, mood swing, depression, hallucination, loss of appetite, restlessness and jumbled speech. The impact of AD is not just on the patient; the disease takes a heavy toll on the caregiver as well. The physical, emotional and financial costs of the disease are devastating to the entire family. Medically, there is no cure for AD. asics gel lyte 5 hombre negras The current treatment protocol is based on alleviating symptoms and delaying the inevitable progression of the disease. The focus is on improving memory and problems associated with thinking and reasoning. Understanding Alzheimer's Disease through Ayurveda In Ayurveda, the interplay of the three doshas – vata, pitta and kapha – is important for the well-being of our body and mind. New Balance 993 mujer The vata governs the functioning of our nervous system and body movements. Made up of ether and air elements, the vata dosha is mostly associated with old age. Goedkoop Nike Air Max 2016 Ayurveda practitioners believe that the onset of AD implies that the vata dosha is severely aggravated. When vata dosha runs rampant, the body and the mind may decay. Thus, Ayurvedic treatment of AD primarily involves efforts to control the vata dosha. This is done by a judicious mix of mind therapy, diet, massages and intake of herbs/medicinal plants that increase memory power. Medicinal Plants & Alzheimer's Disease Ayurveda texts clearly spell out the efficacy of herbs in dealing with nervous system disorders, including memory loss. Modern researchers are now studying the role that these herbs can play in alleviating the symptoms of dementia and AD. Studies have shown that the herbs prescribed by Ayurveda have compounds such as lignans, flavonoids, tannins, polyphenos, triterpenes, sterols, and alkaloids.1 These medicinal plants described as 'nervines' for their ability to strengthen the functioning of the nervous system form the basis of Ayurveda's research for a cure to AD. The medicinal plants listed in Ayurveda as having a positive impact on memory and well being include brahmi, vascha, shankapushpa, licorice, turmeric, ginger and ashwagandha. Brahmi has a tranquilizing effect and is used to treat stress and depression. Cheap Nike Air Max 2017 It has a reputation for improving the functioning of the brain and is often used in health and memory tonics. Herbs and plants like vascha and shankapushpa have also been traditionally used in India for improving memory power. Turmeric is rich in antioxidants and high in anti-inflammatory properties. Nike Air Max 2017 Heren grijs Ginger increases appetite, sharpens memory, boosts the functioning of the brain and is also an effective stress buster. Ashwagandha (Withania somnifera) is often described as a wonder herb for its beneficial impact on memory. In fact, the herb is the focus of several studies on AD. People with neurodegenerative diseases such as AD often have an accumulation of beta-amyloid plaques in their brain. A research study by molecular scientists at Newcastle University2 in the United Kingdom discovered that ashwagandha inhibits the formation of beta-amyloid plaques which are toxic to brain cells. nike air max pas cher Though yet to be tested on humans, the study concluded that "the extract of Withania somnifera root could have the potential to become an effective therapy for Alzheimer's Disease patients, as well as a primary or secondary preventive agent for younger healthy individuals and patients with mild cognitive impairment."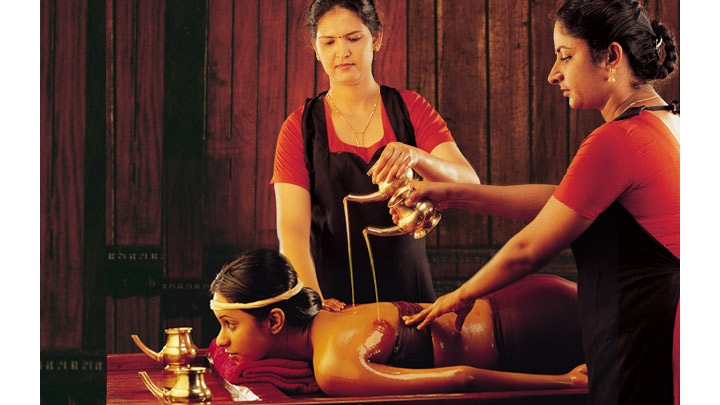 Ayurvedic Massages & Alzheimer's Disease Ayurveda massages with medicated (medicinal plants/herbs) oils are drug delivery mechanisms. Massages also aid in significant brain activation together with increased cerebral blood flow. Some of the massages that may be helpful for AD patients include Abhyanga, Shirodhara, Shirobasti and ShiroAbhyanga. Abhyanga is basically a simple massage using deep strokes. This form of massage heightens the brain function and increases blood flow to the brain. It helps to relax the tight junctions between the cells of the central nervous system, thereby helping the medicated oil to permeate deep. In Shirodhara, a gentle continuous stream of warm, herbalized oil is poured on the forehead. The oil penetrates the skin cells as well as the frontal lobe and prefrontal cortext thus ensuring that the benefits of the oil reach the areas they are supposed to reach. chaussures de foot Nike Shirobasti and ShiroAbhyanga similarly help in drug delivery via the massage process. Meditation improves control over one's mind and is a part of Ayurveda therapy in treatment of diseases like AD. Nike Air Max 2017 Femme In addition, most Ayurvedic practitioners prescribe use of oils, warm food and other dietary practices to balance the vata dosha in the body. Seema's mother may never get back her old levels of energy and memory power.