Ayurveda and Modern Medicine
Ayurveda, often called the Mother of Medicine, is a holistic system of healing that has existed since the dawn of history. It is based upon the observation of living beings and their actual response and reactions to their environment. In fact, Ayurveda is not only a science, but also the art of healing, a philosophy of life and a way of living in total harmony with nature. adidas ultra boost uomo Yet, many people wonder whether Ayurveda is relevant in today's world of modern medicine with its high tech diagnostic tools and its sophisticated as well as complex treatment procedures. To answer this question let us take a look at a comparative study of the two systems. Ayurveda originated in India more than five thousand years ago. Its roots can be traced to mythology, and the Hindu religious scriptures known as the Vedas, as well as to the experiences and observations of the ancient rishis or sages. It flourished throughout the subcontinent, and Kerala, a state in South India with a tropical climate and abundance of medicinal plants, is often referred to as the 'home of Ayurveda'. Modern medicine, which evolved from the systems prevalent in Ancient and Medieval Europe as well as Ancient Egypt, can be traced back to the 19th century, a period of economic and industrial growth that triggered many scientific discoveries and inventions.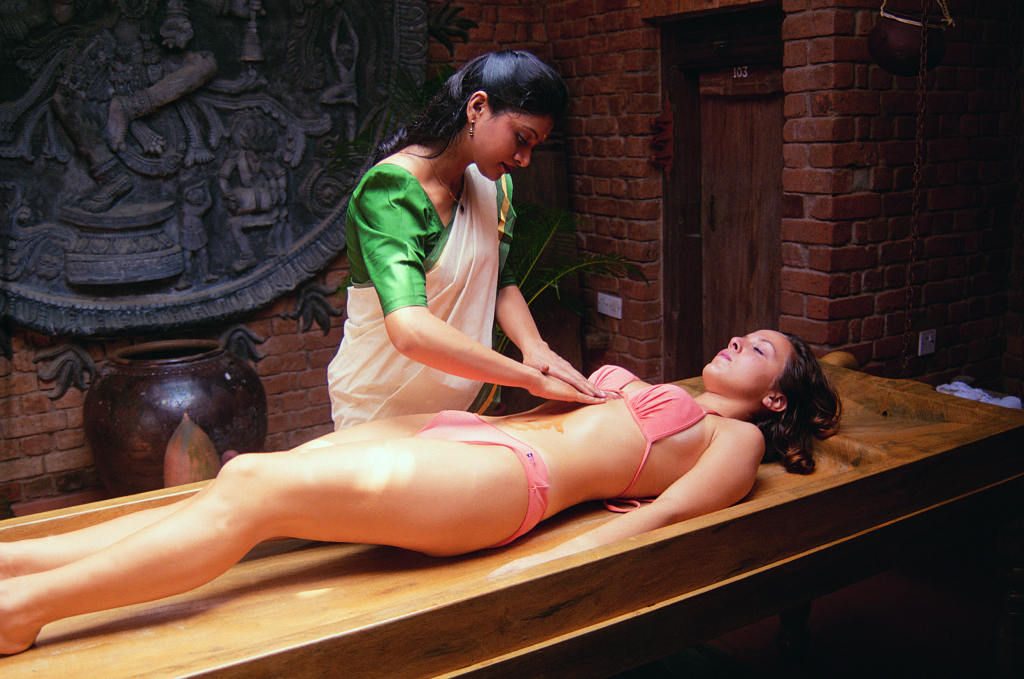 Different Approaches Ayurveda and Modern Medicine take totally different approaches towards treating an illness. nike air jordan 11 mujer Ayurveda emphasizes prevention over cure without neglecting cure. Treatment according to Ayurveda involves not only relief from the disease, but bringing the patient back to his normal constitution. It covers not just medicine but diet, daily routine, atmosphere and mental health as well. Ayurveda balances and rejuvenates the body, thereby reducing its susceptibility and empowering its immunity to prevent new diseases from developing. Modern Medicine, on the other hand views disease in a physical way. Air Jordan 13 Donna So the treatment of the disease is often compartmental. It emphasises the use of inorganic substances like drugs, mechanical testing and invasive treatments like surgery. Nike Air Max 2016 Dames blauw The focus in Modern Medicine is often on treating the disease and not the person. Rod Carew Jersey However, it is an extremely useful form of medicine for treating emergency situations such as accidents and heart attack victims. Advances such as antibiotics and immunisation have also saved many lives. Yet many of its medicines are very new and haven't had time to prove themselves as safe or enduring- unlike Ayurveda's time tested remedies. In Modern Medicine, antibiotics are widely overused and used inappropriately too. This is damaging our level of health. Moreover, bacteria are adapting to, and becoming resistant to, antibiotics faster than we can develop new ones. Ayurveda, in contrast with conventional medicine, is organic, naturalistic and energetic. Its treatment focuses on harmonising the life-force and strengthening the body through natural substances such as herbs, diet, and action by the individual such as lifestyle changes and exercise. It often considers the role of psychological conditions in the illness process. Going Hand in Hand Ayurvedic medicine should, however, not be thought of as a total replacement for Allopathic or Modern medicine. Each form of medicine has its own strengths. goedkoop nikes We are undergoing a fundamental shift in the way healthcare is provided. mochilas kanken no.2 In the present times, most deaths and disabilities occur from diseases of the cardiovascular system, cancer, psychosomatic problems, degenerative disorders like diabetes, gout and the modern scourge of AIDS. There is no permanent cure for any of these diseases, and their palliative treatment is becoming very expensive Modern medicine has provided excellent tertiary care treatment in the form of very effective drugs, angioplasty procedures, radiotherapy and sophisticated advanced surgical techniques to tackle some of these diseases where treatment could be beneficial for variable lengths of time. However, there is an urgent need on a global level to evolve preventive strategies on a war footing… and this is where Ayurveda comes in. In fact, the World Health Organization in 1978 has recognized Ayurveda as being beneficial to economically impaired countries as it reduces dependence on expensive drugs. As a result, Ayurveda has now spread into many countries all over the world. fjällräven kånken Barn It is classified as a system of complementary and alternative medicine or CAM, but not a replacement to Western medicine. To put it in a nutshell, Ayurveda and Modern Medicine must go hand in hand to ensure the well being of the individual, and the good of society as a whole.